Shopping Cart
Your Cart is Empty
There was an error with PayPal
Click here to try again
Thank you for your business!
You should be receiving an order confirmation from Paypal shortly.
Exit Shopping Cart
The Mission Possible God!
Do you know that God is Missional?  That is God is the Missio Dei-the God of Mission--the Sending God.  Sometimes we get things 'twisted' and we convince ourselves that we are the one's with the plan, that we are the ones with the vision and we do the sending.  NOPE!  The truth is--God sends people of God to carry forth God's Mission and not the other way around. Within God's economy, humanity exists, acts and serves under the mandate, the call and the divine direction of the uncreated One who creates and who loves the creation. 
What's more---people are called to be disciples-a body of united believers who assemble.  This assembly may be in an institution or a formal structure like a temple, chapel or church or it may be a gathering that meets in a home.  Regardless of form and structure, disciples-believers are called to carry out the Great Commission--to be partners, earthly evangelists with God the Father, Son and Holy Spirit.  To Share the Good News and Be the Good News----that is to be and share the soothing/healing 'balm', to bind up broken hearts and set those in physical, spiritual, and mental bondage free. 
Evangelism is not easy but why should it be?  Evangelism is not that deep either.  It is about presence and touch---sharing your story through testimony, being transparent, finding comfort in trusting, freely establishing relationships,  and most importantly authenticity.  When you meet someone on the street, in the grocery store, on the train, bus or wherever---have a conversation, find comfort in sharing freely---it does not have to start with God---but don't be ashamed or afraid if it ends up with God.  Permit the Holy Spirit to move and act in the encounter.  Talk about how God has and is blessing you--and guess what--you will be surprised what happens next.  This is part of the God's mission and we are co-laborers in the mission--While it may seem like an impossible mission from a fleshly sense---it is indeed a Mission made Divinely Possible!
 Then Jesus came to them and said, "All authority in heaven and on earth has been given to me. Therefore go and make disciples of all nations, baptizing them in the name of the Father and of the Son and of the Holy Spirit, and teaching them to obey everything I have commanded you. And surely I am with you always, to the very end of the age."  Matthew 28:18-20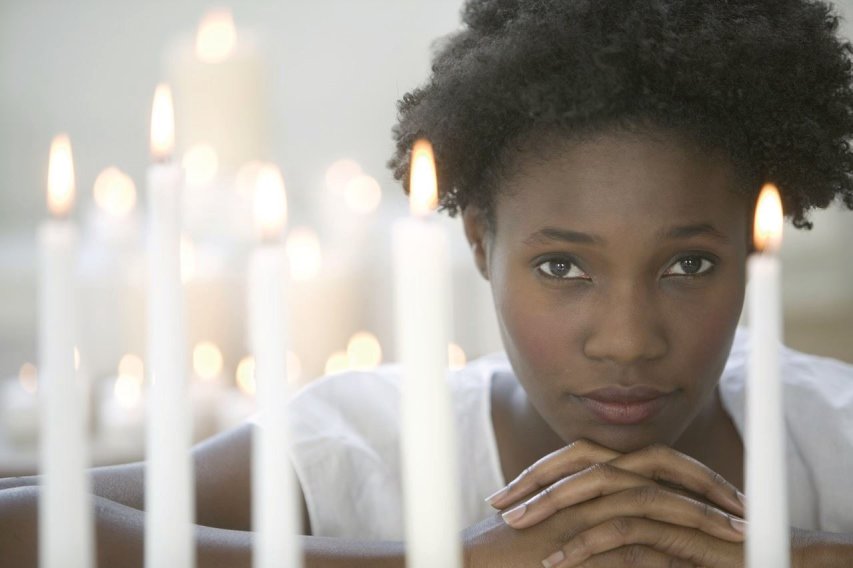 Perhaps it is time for us to really think about this 'New Thing' that we often claim we want.  This 'New Thing' requires us to have renewed minds which enables us to embrace New Ways.  This 'New Thing' should lead us to rethink our approach, to even re-think the institutional church and the fact that there is no such thing as
ONE SIZE FITS ALL
.   With the changing landscape, and the challenges to just Be and survive---A "Faith Gathering" might be a legitimate option where a person is able to worship, praise, and serve God.  Surely, we can agree that we're not living in a  closed, 'cookie cutter' society---everyone is at a different place and space in their spiritual journey.  
When I was at Howard School of Divinity, I recall one of my professors who reminded us that everyone has not been called to pastor.  This was something that for many seminarians might seem like a sudden death---but it was not meant to be.  Her point was predicated on the understanding of seasonal callings.  That is, if we understand our call, then we are called to do God's will.  Within the Economy of God - God's will exists within time and outside of time.  Though we are called to a vocation of service---it is one that may change as God desires to lead and guide us on our ministerial journey.  We may pastor in one season but teach during another season.  God may call us to be prophets--existing outside the Walls of the church or as counselors and street preachers who stand on a milk carton proclaiming the Word of God.  
In the same way, the laity should be open to the fact that there are different faith gatherings for different people [different strokes for different folks]--and they are all valid.  I may prefer becoming a member and serving at a Mega as opposed to a House Church.  Maybe I enjoy the traditional small to mid-size faith institution where my family has attended for 75 years---or because I'm working 2-3 jobs, the Internet fellowship format best meets my spiritual needs.  At the end of the day whatever your preference-it's okay.  We all are on the path of becoming, we need faith options---the key is---to Come, Eat, and Serve! 
Whatever, our call we should remain ever mindful of the fact that we are not monolithic---The Gospel is given and received in different formats---This 'New Thing' does not necessarily mean one 'New Thing'---it could be many new methods, options, frameworks that point to a way to worship and serve the One, all-forgiving Lord and Savior - Jesus the Christ who bids us to Come---All you who are heavy laden...TRANSLATION--All you who are dealing with some stuff, foolishness, sadness, pain, and drama---Check the I AM out, tell me all about it, let's hang out and I will help you download your grief.
Onward and Upward in Love and Service to All!  CC
From Pew to Pavement and from Pavement to Pew: Disciples as Worshippers, Stewards, Evangelists, Social Justice Advocates and Missionaries Engaged in Christian Community Development Ministry
Today the faith community continues to be challenged by those who question its relevance in the world.
[1]
  Foremost in the minds of many is whether the faithful can legitimately lead or are we doomed to follow?  Are we really being salt and light to the world?  Given the culture, is the church able to be a catalyst of transformation?  In order to respond to these questions, there is a need for the church to answer its own most basic foundational questions and to rethink these questions in relation to the mission of 21 Century church.  James White asserts that this strategy requires the church to "get underneath its traditions, programs, and its methods of doing church and ask ---what are we fundamentally trying to do in the modern world?"
[2]
Against this backdrop of uncertainty, swirling questions about relevance, the church comes face to face with the Zeitgeist.  Here, the faith community is confronted and challenged to 'read the signs of the times in light of Jesus' teachings and the nature [or theory] of change".
[3]
Today, the modern church [and the faithful] has become
spiritually obese and evangelistically anorexic
.  However, they are well positioned to come out of hiding and be the authors and agents of the sort of Christian social change that God desires for humanity and the world.   To do this, requires the willingness to assemble a diverse cohort of revolutionaries, griots and 'new bloods', prophetic ministers, missionaries, educators, and ordinary individuals who are committed to working in and outside of the church to create systemic change that leads to whole people and whole communities.  As servants of God, these change agents are partners within the community, bringing together the 'churched' and 'unchurched'.  They are persons who have accepted the divine call to be salt and light—they are salty servants of God--
Servants of the Sewer not Saints of the Sanctuary
.  Accepting the call is to embrace The Great Commission which empowers church and people to become witnesses and vessels through which the 'culture of silence' is destroyed.  These disciples give voice and authenticity to the existence of those once unaware of their own potential and are able to establish caring Shalom communities who freely invite, embrace, include, reconcile, and express the ethic of reciprocity.
[4]
Though this framework has broad foci it seeks to develop people in the pews and those on the pavement into the disciples, stewards, evangelists and missionaries whom God has called out of darkness to be servants to the world.  As such it requires the faith community to fully and completely know there congregational and ministerial identity---that is who they are in Christ, who they are as an institution of faith and God's calling.
Willis Bennett writes, establishing a congregational identity is integral to how groups are able to "turn their attention outward so as to be effective in witnessing to the glory of God and the [L]ordship of Christ in the community and in the world".
[5]
  He goes further to assert that an outward focus suggests the church is aware of its own history, theological leaning, capacity, member talents, and there is clarity regarding the degree of commitment towards the mission.
[6]
  Uppermost, there must be an overwhelming concern for all people but especially those
with their backs up against the wall
who are within and outside the walls of the church.
Please, be patient with me-God is not through with  US yet!

[1]
Dinn, Julia,
Quitting Church: Why the Faithful Are Fleeing and What to Do About
it. pp. 28-29. Grand Rapids, MI: Baker Book. 2008
[2]
White, J. E.
Rethinking the Church
. pp. 25-26. Grand Rapids, MI: Baker Books. 2008  
[3]
Ibid, p. 26
[4]
Freire, Paulo, Pedagogy of the Oppressed, p. 97. Continuum: New York, 1970  
[5]
Bennett, G. Willis.
Guidelines for Effective Urban Church Ministry:  Based on a Case Study of Allen Temple Baptist Church
. P. 41 Nashville, TN: Broadman Press. 1983  
[6]
Ibid, pp. 42-44
Write your post here.
/